Nieuwpoort Drivers Days
27 & 28 April 2019 - Oldtimers, electric cars & modern sports cars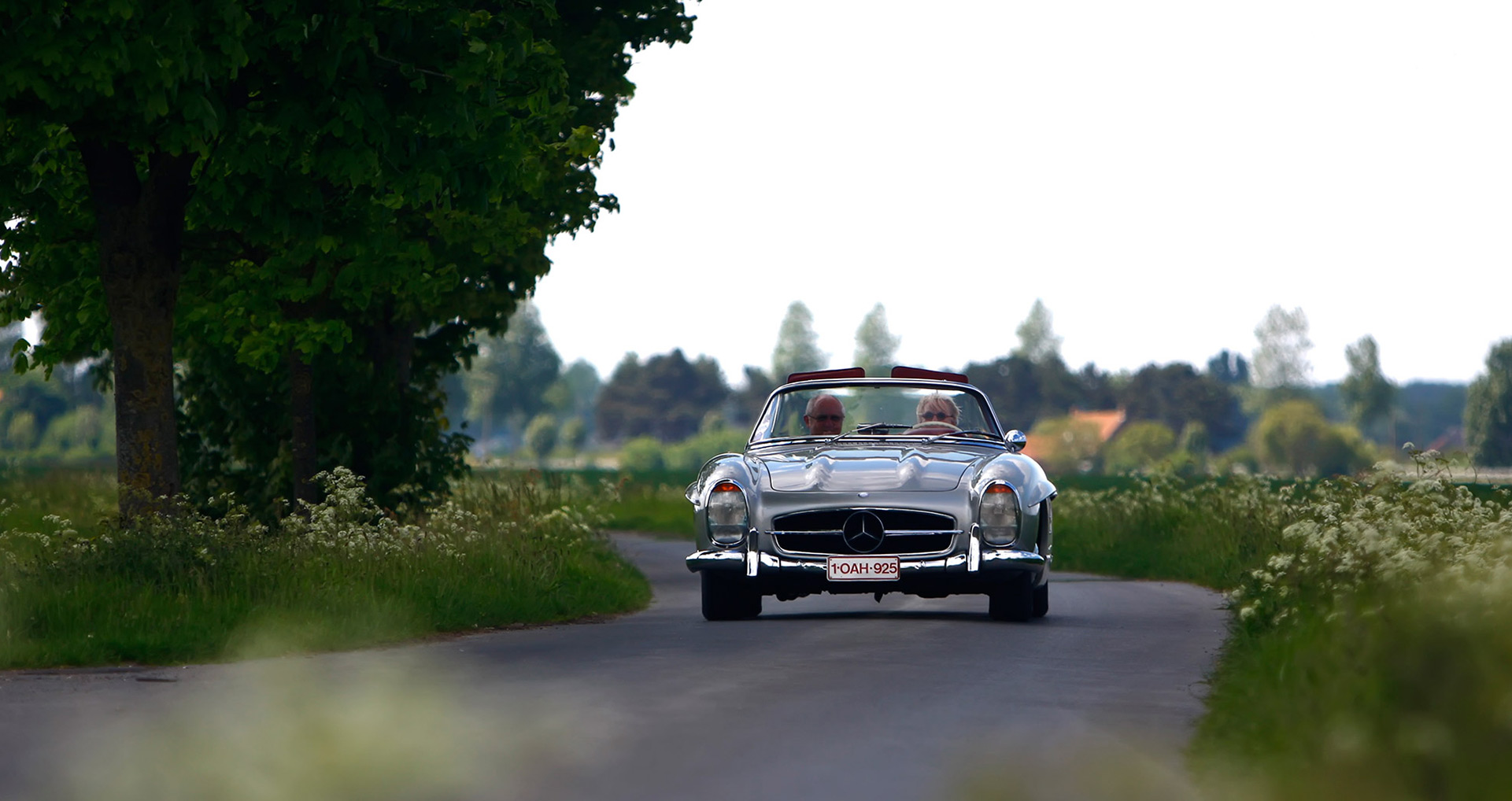 Nieuwpoort Drivers Days

Nieuwpoort has been profiling itself as a coastal town on the rise in the recent years. Nieuwpoort is a town where there is room for tradition, but also for new ideas. The Nieuwpoort Drivers Days is a perfect mix of those qualities with a car rally that is true to the history, but also embraces modern technology.
Openroads is challenged by the extreme diversity of the participants to delivery an enjoyable roadbook every year. During the route we do not only focus on the history that Nieuwpoort and the surrounding towns have, but we also foresee room to show the modern touch.
---
Electric cars
Saturday is not only dreamcar day, it is also electric day. In 2017 the electric rally took place for the first time, it was a first back then for Belgium and even now there is no real competitor for this event. This year is no different, the organizers will again do their best to fill up the grid with electric cars.
Electric rallies have always been a challenge, especially if there are no charging poles where the event takes place. refueling is not always possible and still takes time, so the organization foresees a temporary solution to charge the vehicles in cooperation with Eandis, Decat Technics, Mobility+ and Yuso. The participants will have unlimited access to 30 22kWh charging poles during the weekend of the rally. The car can charge during lunch, so that driver and car are ready for part two of the rally.
---
Oldtimers

On Sunday the oldtimer rally takes place. The cars will do a 175km long road book that covers a bit of Nieuwpoort´s history. The tour brings the participant through the desolate area behind Nieuwpoort, where nature has been shaped during recent historic events.
---
Spectators

During the weekend Nieuwpoort-Bad is completely taken by everything related to cars. The rally is there for the drivers, but that is not everything the event has to offer. Young and old will find something to like during the weekend on the seawall opposite to the start/finish line and in the surrounding streets.
At first you will see the participants of the rallies take their start and drive through Nieuwpoort. On the seawall the concours d´élégance takes place on Sunday, where a lot of rare and exclusive cars will be shown. Spectators with a passion for the modern supercar will find what he needs at the static displays of the sponsors of the event, and of course the pitlane of the dream car and electric rally on Saturday. Furthermore we have a lot of different exhibits in the vicinity of the event.
---
Summary