Sharknose tour
16 June 2019 - 200km - Vintage BMW Sharknoses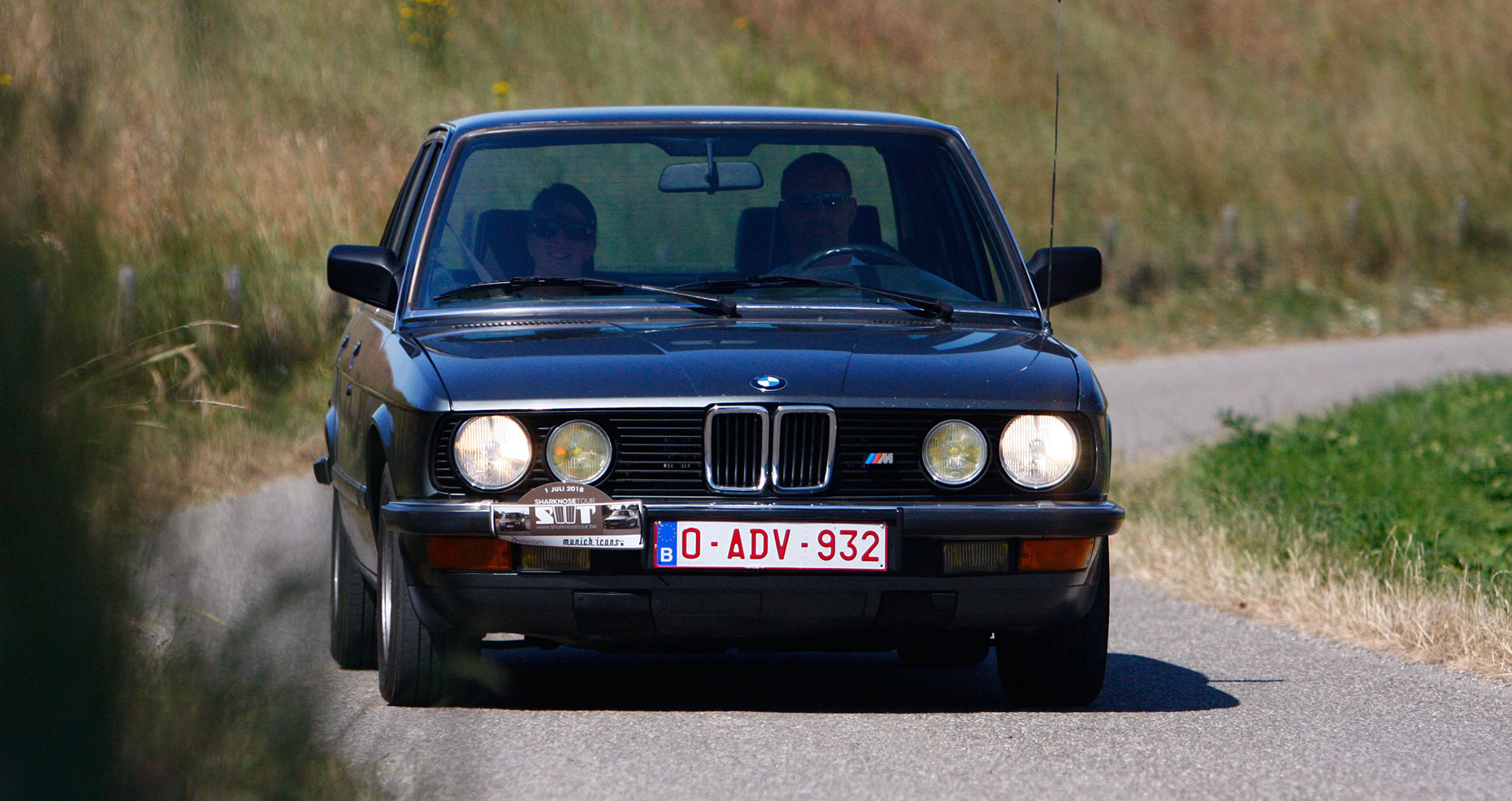 Sharknose Tour

The Sharknose Tour is a relaxing drive that focuses on BMW´s from the 1960-1980 era that have that typical sharp nose. The road tour starts in Torhout with a drink and briefing, after which we depart towards the Polder region in the west of Belgium. During the day we will stop at interesting locations, take the time to meet each other and admire the many beautiful cars in the rally. During the rally we will also visit Munich Icons, where we have a guided tour of the workshop and will view some of the project cars that they are currently building. After the tour we will have an optional BBQ for those that feel like it.
---
Heuvelhof

Next to the castle Wijnendaele we find brasserie Heuvelhof. They serve a fresh, refined kitchen with an eye for detail, a whisker of nostalgia combined with modern influences. In their renewed interior you can enjoy a quick lunch, a snack or some fine dining influenced by what the season has to offer.
The venue is the perfect place to start and end the Sharknose Tour. The participants will arrive between 09.00 and 09.30, where they will be greated with a drink while they admire the other cars. At 10.00 the rally officially starts with a short briefing, followed by the actual departure of the cars. After the rally the participants come back to talk about the day with a drink, or join us at the dinner table for an optional BBQ.
---
Munich Icons

Munich Icons is a company that focuses on sharknose era BMW´s. In their spacious workshop they have the technical know how to maintain and restore your car so you can enjoy it to the fullest. Besides that they also restomod cars in house, as that is what Munich Icons is all about.
---
Summary