Polderrit
26 March 2023 - 125mi - Oldtimers & modern cars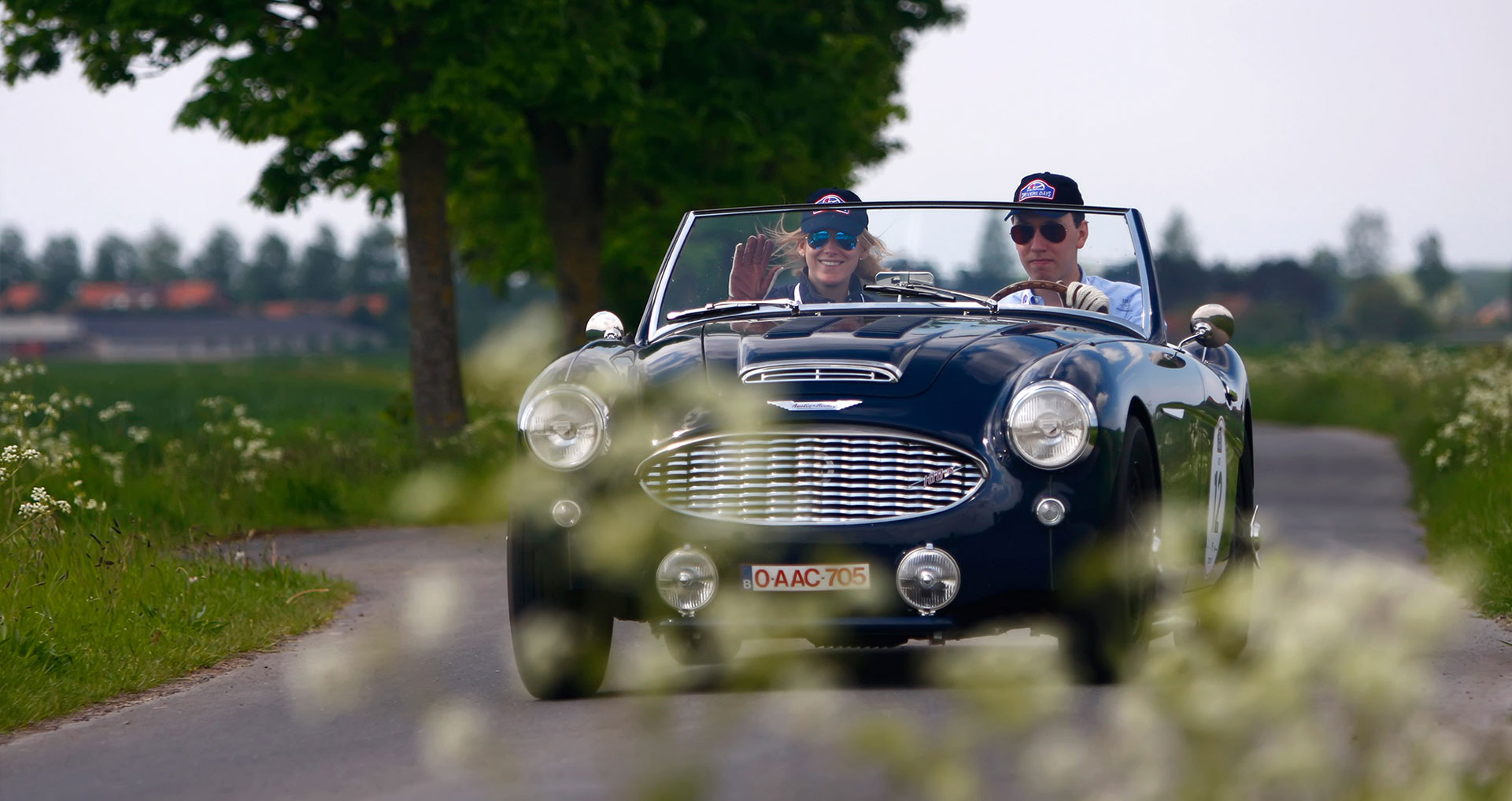 The road tour

Our season normally starts with the Zeeland Classic rally, but due to high demand we are starting the new year a little earlier this year. We visit the polders region with a challenging road book, before the crops are too high to safely enjoy this region. We depart from Zuienkerke, after which we discover the small roads between the coast and Diksmuide, with a traditional stopover halfway where we can rest after all that driving pleasure. The approximately 200 kilometers long route brings pure driving pleasure, coupled with untouched pieces of nature that will delight everyone.
This road tour is designed to bring driving fun for every type of car and driver. We have corners, nice views and lonely roads that give you a break from this stressed traffic ridden world.
---
Polderwind

Domein Polderwind is a beautifully situated new hotel between Blankenberge and Bruges. The hotel caters to the more adventurous visitor and offers facilities for water sports on their private lake. In the summer it is also possible to sleep in a raft on the lake. Participants who wish to have lunch can do so, but must make a reservation via their website.
Address:
Polderwind
Polderwind 4
8377 Zuienkerke
Belgium
The end point of the road tour is also at Polderwind, this makes it possible for driver and co-driver to meet here. You can leave one of the cars on the parking lot during the event.
---
Subscribe

The number of places for the rally are limited so it is best to sign up as soon as possible. The price for the complete rally is 25 euro per person. For that price you get the road book, a drink at the start, refreshment half-way and 125 miles of fun.
You can only register for this event through this website. Fill in the form below and you will receive a confirmation mail containing payment details and all other information. Registration is only valid after payment of the participation fee, after which you will receive a confirmation mail.
Too late! Subscriptions for this event have ended.
---
Summary

Agenda: 26 March 2023 - gather from 12.30, start at 13.00 scharp
Location: Polders
Start: Hotel Polderwind: Polderwind 4, 8399 Zuienkerke
Price: 25 euro per person
Included: road book, drink at the start, a refreshing stop and 125mi of fun.
Road tour: 125 miles / 4 hours